Glass Etching Stencils!
I wanted to share this great article about creating with glass etching stencils by Eric Robert.


Using Stencils for Glass Etching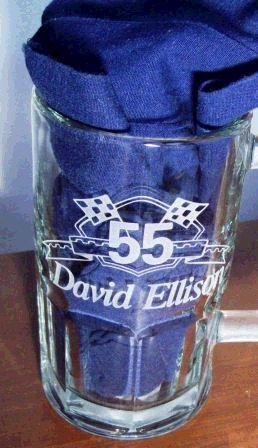 As you may know, you can do a lot of cool projects with stencils. Another interesting hobby you can use your stencils for is to etch glass. This is a process where you would place your stencil patterns on a piece of glass whether it's a glass mug, glass window, or mirror. Then etch the exposed areas of the stencil to permanently mark your glass with a personalized touch.
In order to etch the glass, you have to decide what process you'd be interested in or how much you are willing to invest in this arts and crafts hobby. One of the most recognized processes is to use glass etching cream. It is a diluted form of an acid that etches or eats at the glass. You can usually buy a small bottle of glass etching cream for under 10 dollars at a craft and hobby store. Another popular process is to use a sandblaster to etch the glass. This works by blasting pressurized air mixed with abrasive media such as sand. The abrasive media lightly chips the exposed areas of the stencil to create a frosted look. Sandblasting equipment usually requires much more equipment and can be expensive, which is why most crafters just stick with the etching cream process. The reason there are dedicated glass etchers who use the sandblasting glass method is because you can do more advanced techniques with it and has a more noticeable look to it. A look I refer to as more elegant looking. Either way you decide to etch glass, the overall basic steps are very similar. Here is an outline of the basic steps to etch glass:
First, you need to find a stencil material such as contact paper and place it over the glass item.
Second, trace a black and white pattern onto the stencil material with a pencil or marker.
Third, cut out the areas of the traced pattern and peel out the areas to be etched. So you need to just expose the areas that you want frosted.
Fourth, make sure all areas are masked that you don't want etched. So if the stencil doesn't cover areas outside the contact paper, you can use masking tape to ensure there is no overspray.
Fifth, we can begin the etching phase. Either brush on your glass etching cream over the exposed areas of the stencil or sandblast in a back and forth motion. If you choose to sandblast, make sure you fully spray all areas evenly.
Sixth stage, you will need to clean up by washing off the cream or abrasive dust. After that you need to peel off the stencil and wash with soap.
That's all it takes to create a personalized etch glass mug, window, or mirror.
To find out more about the arts and crafts hobby of glass etching stencils, visit Glass Etching Secrets.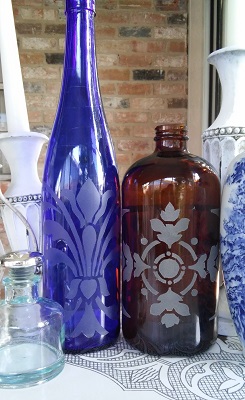 Trash to Treasure Spray Painting Stencils

With spray painted glass etching stencils, you can transform old bottles, glasses, pitchers, vases…anything made of glass (or even clear plastic for that matter) into an artistic addition to your décor! Watch the video at Spray Painted Glass Etching Stencils!

In the Glass Etching Stencils Article above, Eric mentioned using a stencil mask. If you need more information on this, tune in for a great video.
If you are interested in working with glass etching stencils, you may also want to explore painting glass with stencils, you will want to see this beautiful project creating a Festive Christmas Candle. You'll discover a few ideas for capturing the magic of glass. Also, there's another video packed with information (Pssst! You can scroll down on this page to watch the video here.) 

And hey! Don't forget that I (and everyone else) want to see what you have done with glass etching stencils (or any of your stenciling projects). So, join in on the Stencil Blog or Stenciling Projects to get your masterpiece showcased here. Won't that be exciting! Well, I hope to hear from you soon.  
Happy Stenciling,
Penny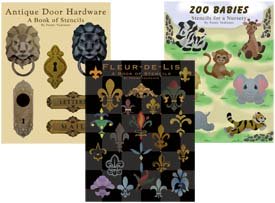 P.S. If you're looking for Stencil Pattern Books in Print (like these) then visit our Printer's Book Shop for a large variety of stencil collections. These books are easy to follow and come with complete instructions. You'll find all of the stencil designs used as samples throughout this site.
Would you like to build a web site like this one and turn a passion into a business? Well, if I did it, you can too. Don't think that you have to be a web designer and know all about computer codes and complicated html stuff. I didn't. With Solo Build It! it's easy and they have the tools in place to help you build pages and teach you how to create a successful web site. Want more information? Just click on Powered by Solo Build It! and watch a cool video that will explain everything. I know you'll get excited like I did.


Well, here's that video I promised you. Enjoy!
---
Return to Home Page from Glass Etching Stencils.