Anyone Can Create Art With Stencils!
It doesn't matter if you've never used stencils before. No problem!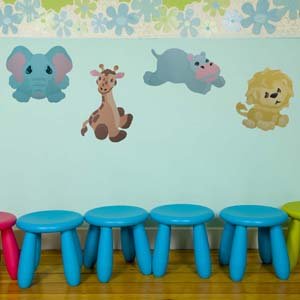 You'll find everything from the basics to tips for adding details. This site is for everyone who enjoys decorative painting! Whether you are a crafter looking to add some individual artistic touches to your own home or you're looking for a crafty new business venture, you've come to the right place!
Stencils can help you create personalized art, whether you are painting a mural, re-designing a piece of furniture, decorating a T-shirt, breathing new life into a floor or even advertising for a garage sale. They can be used with paint applied from a brush, an airbrush or spray-paint. Paint words, letters, a child's name or any other sentiment on a wall or door. Compliment your driveway or outdoor patio with designs for concrete floors, wood floors or on a rug. Frost a mirror or window. So, as you can see, your options are unlimited!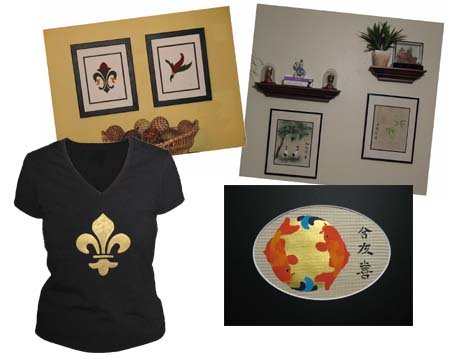 Maybe you have an image you want to turn into a stencil. Something from a magazine you love or maybe a photograph. Check out our Make Your Own page for all the details on how to be a designer.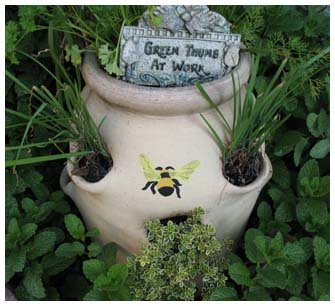 And just remember, you don't have to be a Leonardo da Vinci or Picasso to be an artist. No matter what your skills may be, this site can help you get the look you desire. In fact, with a little practice, you can create some amazing works of art and have a great time while doing it! You can save money doing your own decorating and making one-of-a-kind art for your home. So come along with me and you'll soon be on your way to becoming an artist.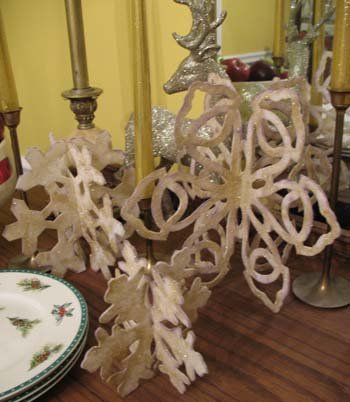 Stencils are great for Seasonal Crafting and it's never too early to get started. Nothing like creating to get you in the spirit, right? Well, to help you along the way, I've added a new button (over there on the left) called "The Holidays." It's got many ideas on projects for you to try, so check it out!
Don't forget to look for ideas on using stencils to make your very own custom greeting cards. It's great fun and you'll make someone feel very special when they receive a card that you made just for them.
There is nothing quite like a traditional homemade Christmas. When you give someone a gift that you made, it is a one of a kind, truly unique gift that they cannot buy anywhere. So, quit spending so much time trying to get a parking spot at the mall and stay home crafting some wonderful gifts that your loved ones will really appreciate.
I must admit that I have some selfish reasons for doing this web site. It has inspired me to start learning more about decorative painting, trying new techniques and building a community for sharing ideas. So come back often or better yet subscribe to our blog and share your thoughts and experiences.
Well, I hope this site will inspire anyone thinking about using stencils to jump right in and do it! It's such a fun hobby and I cannot express how much pleasure it has given me. If I can share that with you and a few others then my mission is done!
Best resources for stencils on the web – shop for designs and supplies, how-to, decorative painting ideas, video instructions, arts and crafts projects.
So, what is stenciling? If you want information on decorative painting and craft stencils this is a great place to start.
Easy to follow how to stencil instructions with ideas, tips, techniques for your next stencil project.
Find out how to make a stencil using your own image or sketch. Illustrated step by step instructions.
You can make art of anything by decorating with stencils. Personalize furniture, embellish a T-Shirt or Jeans, create wall hangings or floor cloths with these great stenciling ideas.
Find the right stencil designs for your project and free craft patterns for you to try out. Create your own stencil art and find many stenciling ideas.
Get inspired by these creative decorative painting projects with stenciling ideas. Create one of a kind artwork easily with stencils.
Looking for some ideas on holiday crafts? Using holiday stencils is a quick and easy way to personalize your home and gifts. You will be surprised how many different items you can create with stencils
If you are looking for animal stencils don't miss this. Plenty of free stencils of critters of every sort. See the free cat stencils and dog stencil patterns.
A few simple flower stencils can liven up anything and its so easy with stencils. Create custom t shirts for gifts or create an outdoor room with stencil wall murals.
Arts and Crafts, great ideas, fun projects, video tutorials, inspiration and motivation to create art with stencils. Start a new hobby in decorative painting.
Free stencils, great ideas, fun projects and crafts, video tutorials, inspiration and motivation to create art with stencils.
Here's a list and links to all of our project ideas that use stencil print free patterns right on this site. Get an idea, print your stencil and get creating.
Using spray paint stencils to create art? Easy to follow instructions with pictures and tips, hints, how to make your own stencil plus great stencil and supply sources.
You can use wall stencils to custom design your home. It is easy. Find out how and get many other great ideas for using stencils.
Children blossom when involved in art. Here are some fun crafts for kids projects with stencils to encourage their creative minds to grow and develop.
Using stencils and stenciling techniques to create Trompe L'oeil and faux finish effects in your interior decorating projects. Plus great ideas, fun projects and crafts, video tutorials, inspiration.
Learn to use glass etching stencils to create beautiful arts and crafts projects and gifts. Easy step by step instructions.
Paper Crafts are a fun and exciting hobby including scrapbooking, card making and much more. Stencils are an excellent source of craft patterns for this art form.Paper Crafts
Scrapbooking is as fun and exciting as paper crafts and hobbies come. Here are some great ideas for keeping your memories in creative ways using stencils.
Here you'll find plenty of free quilting stencil patterns such as angel stencils, teddy bear stencils and countless of other free stencils with endless stenciling ideas.
Airbrush stencils are used for everything from cars to fingernails. We have some free stencils and many stenciling ideas.
There are many ways to create art on us with body stencils. Learn how to create a new hair do with hair stenciling or try a temporary tattoo stencil before you decide on a permanent one.
You'll love this art video collection that includes instruction and craft ideas for using stencils in your interior decorating. Plus great ideas, fun projects, arts and crafts.
Wouldn't it be great to see your stenciling projects showcased on the web? Here you can show off your stuff and get motivated by the art of others.
The Stencil Blog keeps you up-to-date with all additions and changes to the all-about-stencils.com Web Site. Subscribe here.
Stencil pattern book and stenciling patterns from the creator of All-About-Stencils.com and designsfrompenny.com
All About Stencils offers you some other great sites to turn to for stencils, arts and crafts. Find some great ideas on decorative painting and home decor.
Four cross stencil designs for card making or any other art and craft project. Stenciling ideas and many free stencils.