Heart Stencil Designs!
These heart stencil designs offer you a nice variety for all of your arts and crafts.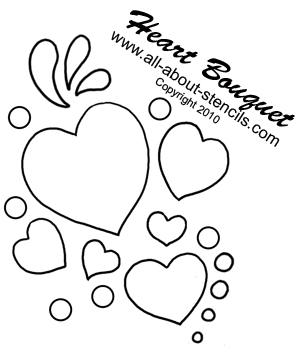 Just right click on the free stencil and select print or save if you're on a PC or drag it into a document if you're on a MAC. Also, I like to cover the paper with a protective coating like clear shelf liner before I cut out the openings. This way I can use the stencil again and again.
Don't miss the project idea video at the bottom of the page!
By the way, if it's getting near February 14th then don't miss the Free Valentine Stencils.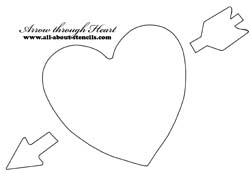 By the way, this is part of our Free Stencils Collection. We have so many to offer that they are scattered throughout this web site so keep browsing the pages and come back here for all your Stenciling Ideas.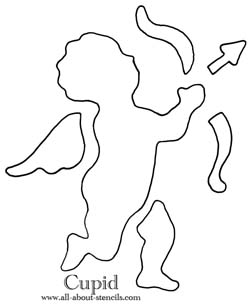 These free heart stencils and the related stencil designs will make great cards for Valentines Day, Anniversaries or any other special occasion. For more ideas on using stencils to make cards go to Card Making.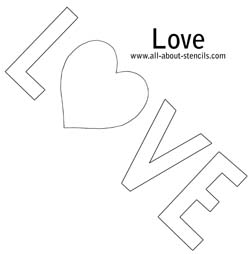 If you like this stencil I know you will love the free cool stencils! Hey! Don't forget that I (and everyone else) want to see what you have done with your heart stencil designs. Just click on Stenciling Projects to get your masterpiece showcased here on this web site. Won't that be exciting! Or if you have any questions or want to share information join in on the Stencil Blog. Well, I hope to hear from you soon.
Happy Stenciling,
Penny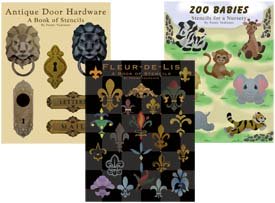 P.S. We are thrilled to introduce our selection of Stencil Designs. Instant gratification at its finest! You don't need a special printer - these designs are specially formatted to print from your home computer on standard letter sized paper. Once downloaded, you will have your complete stencil booklet with patterns and instructions. Just click, buy and print!
If you'd rather get your Stencil Pattern Books in Print, then visit our Printer's Book Shop for the same designs in book format that will be mailed to you. You'll find all of the stencils used as examples throughout this site.


Would you like to build a web site like this one and turn a passion into a business? Well, if I did it, you can too! Don't think that you have to be a web designer and know all about computer codes. With Solo Build It! it's easy. They have the tools to help you create a successful web site. Want more information? Just click on Powered by Solo Build It! and watch a cool video that will explain everything. I know you'll get excited like I did.
Wait! Wait! Here's a project idea video to inspire you to create with stencils. You can even get the stencil for free at Dolphin Stencil. But imagine this same project using one of the free heart designs above. Enjoy!
---
Return to Home Page from Heart Stencil Designs.
Return to Free Stencils from Heart Stencil Designs.