Crafts, Ideas and Stenciling Resources!
Arts and crafts have been a big part of my life for as long as I can remember. But...




... I have to admit that the most satisfying part of building this web site is the chance that I get to connect with so many other talented artists. They are an inspiration to me.
Now, I hope you will find inspiration from their beautiful web sites, the wonderful ideas that they have to offer and the information that they provide on creative design techniques. Of course, there's a list of affiliates with the stenciling resources and tools and everything you'll need for decorative painting! (And don't miss the great craft project idea video at the bottom of this page!)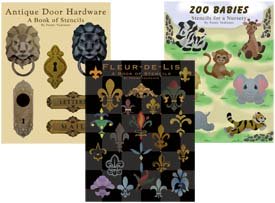 As a one stop source for all of your stenciling art, we've developed an exclusive line of downloadable and Printable Stencils. Instant gratification at its finest! You don't need a special printer - these designs are specially formatted to print straight from your home computer on standard letter sized paper. Once downloaded, you will have your complete stencil booklet with patterns and instructions. Just click, buy and print!
If you'd rather your Stencil Pattern Books in Print (like these) then visit our Printer's Book Shop for a large variety of stencil collections. These books are easy to follow and come with complete instructions. You'll find all of the stencil designs used as samples throughout this site.




Art At Home Studio is a wonderful place to find two talented artists who are sharing their art ideas for decorative painting, decoupage, stenciling, scrap booking and altered arts.

Royal Design Studio has a beautiful line of decorative stencils. You'll even love the web site. It's packed with great how to information and inspiration rooms that have been transformed with stencils. But it doesn't stop there. They also carry many of the supplies that you will need.




Visit a World of Innovative Designs at Stencil Planet! They offer an extensive selection in their catalog and if you don't see it there, they'll custom design it for you!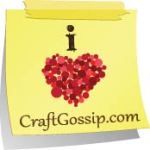 If you're in the mood for cheap arts and crafts then check out our many free stencils to print! When crafters get motivated to create, they don't want to wait. I know! Another great source for free patterns and tutorials for all Seasons is Craft Ideas.info! Whether you would like to make a few decorations for the home, a gift for a friend, create a special card to send birthday wishes or even find projects to make with the kids, here you will find plenty of ideas to keep you busy and creative throughout the whole year.


The stencil designs used as examples on this web site are courtesy of Designs From Penny.


Would you like to build a web site like this one and turn a passion into a business? Well, if I did it, you can too. Don't think that you have to be a web designer and know all about computer codes and complicated html stuff. I didn't. With Solo Build It! it's easy and they have the tools in place to help you build pages and teach you how to create a successful web site. Want more information? Just click on Powered by Solo Build It! and watch a cool video that will explain everything. I know you'll get excited like I did.
Well, here's that great video I promised you. I hope you like this project idea and come back for many more. Enjoy!
---
Return to Home Page from Links for Arts and Crafts.