Stenciling Techniques for Avoiding and Correcting Mistakes
I put together a few stenciling techniques for those little mishaps because I know ... It Happens!

You took all the precautions in preparation for painting your stencil and still you have paint where it shouldn't be. Well, I've compiled a few tips for correcting those mishaps and a few hints for avoiding them. And don't miss the video near the bottom of this page.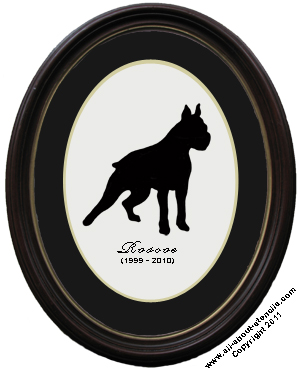 Having too much paint on the brush is the most common mistake. Your first hint of this will be that paint is seeping under the edges of the stencil causing smudges. It can be as major as having the paint seep far enough under the stencil to have connected the openings on your surface or as minor as making your lines not as crisp as they can be. Remember, stenciling uses a dry brush technique. Blot any extra paint on a paper towel until you get a light powdery effect when touching your surface. Deeper color is achieved with more coats of paint with enough drying time in between.
Stencil Shifting is the second most common mistake. This will produce a double or a ghost image. This is happening because your stencil is moving while you are applying paint. Try these methods to correct the problem and increase or change your method of securing the stencil to the surface.
For either of these situations, first try to wipe of the excess paint with a damp cloth. If the paint has covered a tight spot like a corner or a thin bridge, wrap the damp cloth around the handle end of a paint brush and try using this to remove the unwanted paint. If you are working on a solid surface like a wall or a piece of furniture, you can use a cleaning solution like Simple Green on the damp cloth.
If you are not able to remove the unwanted paint as described above, then let the paint dry thoroughly and use an artist's brush to paint over it with the background color.
Finally, if the smudges are just too much to fix with either method described above, then let the paint dry thoroughly and repaint the whole area with the background color so that you can start over from scratch.
Moving on…Secure your stencil firmly to the surface and dab out the extra paint from your brush.

If you need some great stenciling techniques for securing your stencil to the surface, check out our section on Craft Stenciling Tools for Professional Results. There are more ways to secure a stencil besides masking tape.

Well, that's the beauty of paint. If it doesn't come out right you can just wipe it out with a fresh coat of background color and start over! I hope these stenciling techniques for correcting mishaps was helpful to you.
Happy Stenciling!
Penny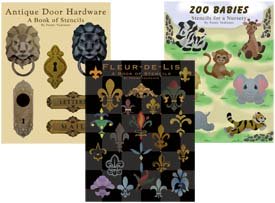 P.S. If you're looking for Stencil Pattern Books in Print (like these) then visit our Printer's Book Shop for a large variety of stencil collections. These books are easy to follow and come with complete instructions. You'll find all of the stencil designs used as samples throughout this site.
Of course, if you want stencil designs that you can print from your computer right now, go to the Stencils Catalog!

Well, here's the video I promised you with a few hints and tips for the basics. Enjoy!
Would you like to build a web site like this one and turn a passion into a business? Well, if I did it, you can too. Don't think that you have to be a web designer and know all about computer codes and complicated html stuff. I didn't. With Solo Build It! it's easy and they have the tools in place to help you build pages and teach you how to create a successful web site. Want more information? Just click on Powered by Solo Build It! and watch a cool video that will explain everything. I know you'll get excited like I did.
---
Return to Home Page from Stenciling Techniques for Avoiding and Correcting Mistakes.
Return to Advanced Tips from Stenciling Techniques for Avoiding and Correcting Mistakes.