Free Stencils for Airbrushing!
These free stencils for airbrushing are perfect for custom t shirts. You'll find a couple of Sports Stencils and others that will suit a variety of design ideas.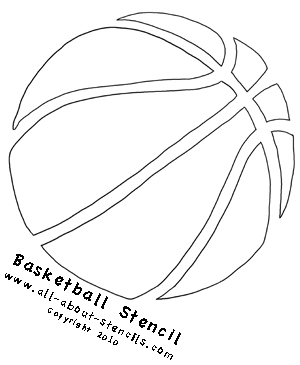 The flow of paint from an airbrush creates such a smooth blast of color that a whole new genre of artwork can be created compared to the old paintbrush. I certainly admire the way airbrush artist can get colors to fade so wonderfully or get a clean black sharp line. It amazes me!
So as you might be able to tell I'm not an airbrush artist but I would like to try this one day. I guess I have been too busy with the paintbrush and I have to admit that I'm a little intimidated by the equipment. Anyway, if airbrushing is your thing I hope these patterns will be very useful to you.
If you are new to air brushed stenciling, then check out these great videos and find a few more free stencils like a Skull and Crossbones Stencil.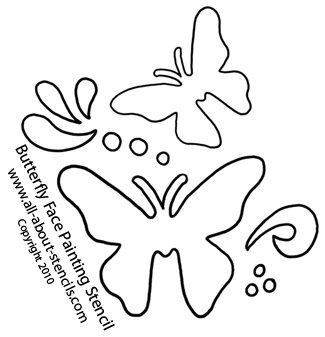 Many other designs can be used as stencils for airbrushing. Take this face paint stencil for instance. It's an easy one layer pattern that you can airbrush with a solid color and come back with many other colors to decorate. Imagine staring with a base of a bright yellow and then adding a bright orange and black outline. Well, you're the artist and I'm just running my imagination where you can go for your self.
The point is to check out all the stencils and not just search for stencils for airbrushing. So many others will work and that opens up your pool of stencil designs to work with.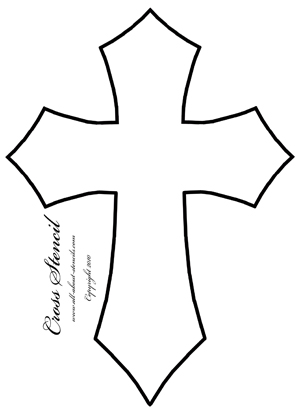 I find that religious symbols especially the cross are very popular in the current pop art culture. I see them on jeans and other clothing articles, in graffiti art stencils and tattoo stencils. I also find them in great numbers when I'm researching art. Here is a very simple design but you can find a few more ornate patterns at Cross Stencil where you'll also find a Celtic Cross Stencil.
For some other very unique patterns that work well as stencils for airbrushing, click over to Tribal Stencils where you'll find unique stencils resembling Pacific Islanders Body art.
A Flame Stencil is also a very good design for stencils for airbrushing art project.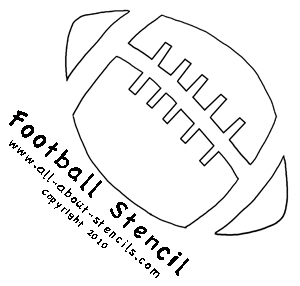 Sports Stencils are another very popular stencils for airbrushing art mostly for the creation of custom t shirts. Stencils make it easy to paint several or many shirts with the same pattern for your sports team.
Also, don't forget to check out the Airbrush Tattoo Stencils for some interesting designs that can be used as stencils for airbrushing for any reason.
Here's a tip: For any stencil that I print on paper I always cover the top side with a clear coating like clear shelf liner before you cut out the openings (islands). This way you can use your paper stencil again and again.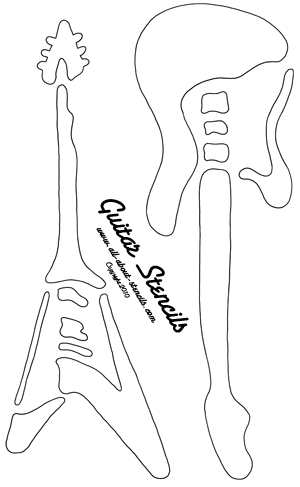 Here's a cool design for your stencils for airbrushing project. In fact, check out Guitar Stencil for more about how this can adorn a t shirt. I used regular fabric paints and a sponge brush so I'm sure you can greatly improve on that with airbrush technique.
Hey! Don't forget that I (and everyone else) want to see what you have done with your airbrush patterns. Just click on Stenciling Projects to get your masterpiece showcased here on this web site. Won't that be exciting! Or if you have any questions or want to share information join in on the Stencil Blog. Well, I hope to hear from you soon.
Happy Stenciling,
Penny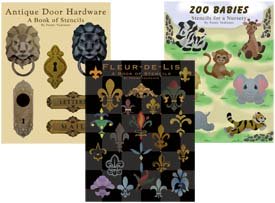 P.S. We are thrilled to introduce our selection of downloadable Stencil Designs. Instant gratification at its finest! You don't need a special printer - these designs are specially formatted to print from your home computer on standard letter sized paper. Once downloaded, you will have your complete stencil booklet with patterns and instructions. Just click, buy and print!
If you'd rather get your Stencil Pattern Books in Print, then visit our Printer's Book Shop for the same designs in book format that will be mailed to you. You'll find all of the stencils used as examples throughout this site.


Would you like to build a web site like this one and turn a passion into a business? Well, if I did it, you can too! Don't think that you have to be a web designer and know all about computer codes. With Solo Build It! it's easy. They have the tools to help you create a successful web site. Want more information? Just click on Powered by Solo Build It! and watch a cool video that will explain everything. I know you'll get excited like I did.
---
Return to Home Page from Stencils for Airbrushing.
Return to Stencil Designs from Stencils for Airbrushing.