Stencil Patterns Free
Here are some wonderful stencil patterns free for you to use in your arts and crafts plus you'll find some ideas of what to do with them. Enjoy!




Just right click on the free stencil and select print or save if you're on a PC or drag it into a document if you're on a MAC. Also, I like to cover the paper with a protective coating like clear shelf liner before I cut out the openings. This way I can use each free stenciling pattern again and again.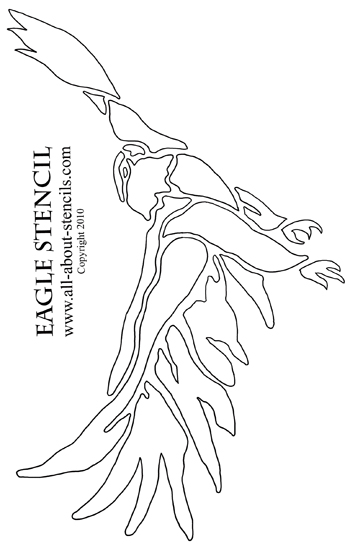 Let's start with a Patriotic Stencil that will serve us year round. This Eagle Stencil was one of my favorite stencil designs to create and if you need a few ideas on how to use him just check out our Eagle Stencil Page. You'll find a great video where I use him to decorate a t-shirt, a pair of jeans and a jean jacket.
For another project idea video that uses stencil patterns free from this web site, just scroll down to the bottom of this page.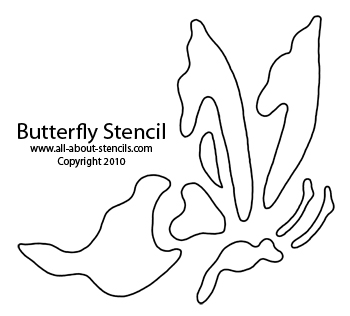 Cut-and-paint stencils are less expensive (unless of course they are free!). You're not paying for the manufacture, warehousing and shipping of a product. If you can find down-loadable stencil designs you can have your stencil immediately and no delay to your project.
Isn't it great to just print stencil pattern free and start your project now. No getting in the car and going to the Mall or Craft Supply Store and trying to find the right design. Or worse yet finding the perfect design on the internet and having to wait for it to come in the mail. This site is loaded with Free Stencils and for more on working with them go to Stencil Download.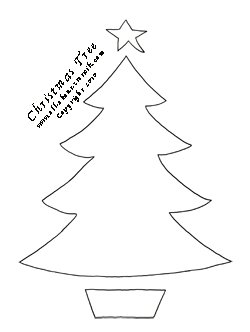 This is one of several designs from our Free Christmas Stencils Collection. Don't miss the Christmas Art Activities that show you how to create custom hand painted dinner napkins for your holiday table.
The holidays (especially Christmas) are a great time to create. For Christmas there are the gifts and decorations to be made. It's so much fun. You'll find many ideas for your holiday arts and crafts and many stencil patterns free.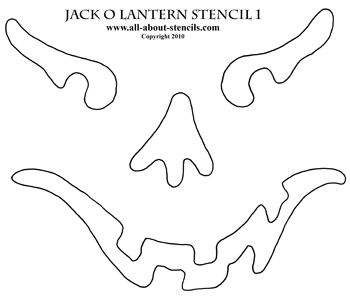 Well this scary face is from the Free Jack O Lantern Stencils Collection. There you'll find a few toothy subject for your pumpkin carving.
If it's more than just a face that you want to carve this year then don't miss the Free Pumpkin Carving Stencils If you aren't into the mess of carving a pumpkin, I've got a great idea for you! In this Pumpkin Crafts Project I'll show you how to carve a plastic craft pumpkin (you can find one at any craft supply store). Best of all this is a Jack that will last you year after year. And you can use all the free stencil patterns free designs that you can find here.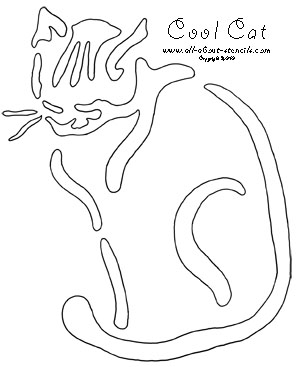 For all you feline lovers (like me) here is the Cool Cat from our Cool Stencils Collection. Won't this look great as a white outline on a black t-shirt.
Well, these are just a very small sampling of the stencil patterns free that we offer. Keep looking around this site because I am sure there is one just like you are looking for and maybe a few to inspire your next project.
Hey! Don't forget that I (and everyone else) want to see what you have done with your stencil patterns free projects. Just click on Stenciling Projects to get your masterpiece showcased here on this web site. Won't that be exciting! Or if you have any questions or want to share information join in on the Stencil Blog. Well, I hope to hear from you soon.
Happy Stenciling,
Penny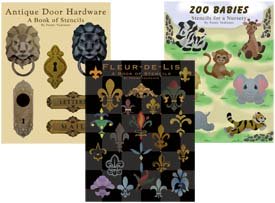 P.S. We are thrilled to introduce our selection of Stencil Designs. Instant gratification at its finest! You don't need a special printer - these designs are specially formatted to print from your home computer on standard letter sized paper. Once downloaded, you will have your complete stencil booklet with patterns and instructions. Just click, buy and print!
If you'd rather get your Stencil Pattern Books in Print, then visit our Printer's Book Shop for the same designs in book format that will be mailed to you. You'll find all of the stencils used as examples throughout this site.
Would you like to build a web site like this one and turn a passion into a business? Well, if I did it, you can too! Don't think that you have to be a web designer and know all about computer codes. With Solo Build It! it's easy. They have the tools to help you create a successful web site. Want more information? Just click on Powered by Solo Build It! and watch a cool video that will explain everything. I know you'll get excited like I did.
Wait! Wait! Here's that project idea video that I promised you. You can get the pattern for free at Dolphin Stencil. Enjoy!
---
Return to Home Page from Stencil Patterns Free.
Return to Free Stencils from Stencil Patterns Free.